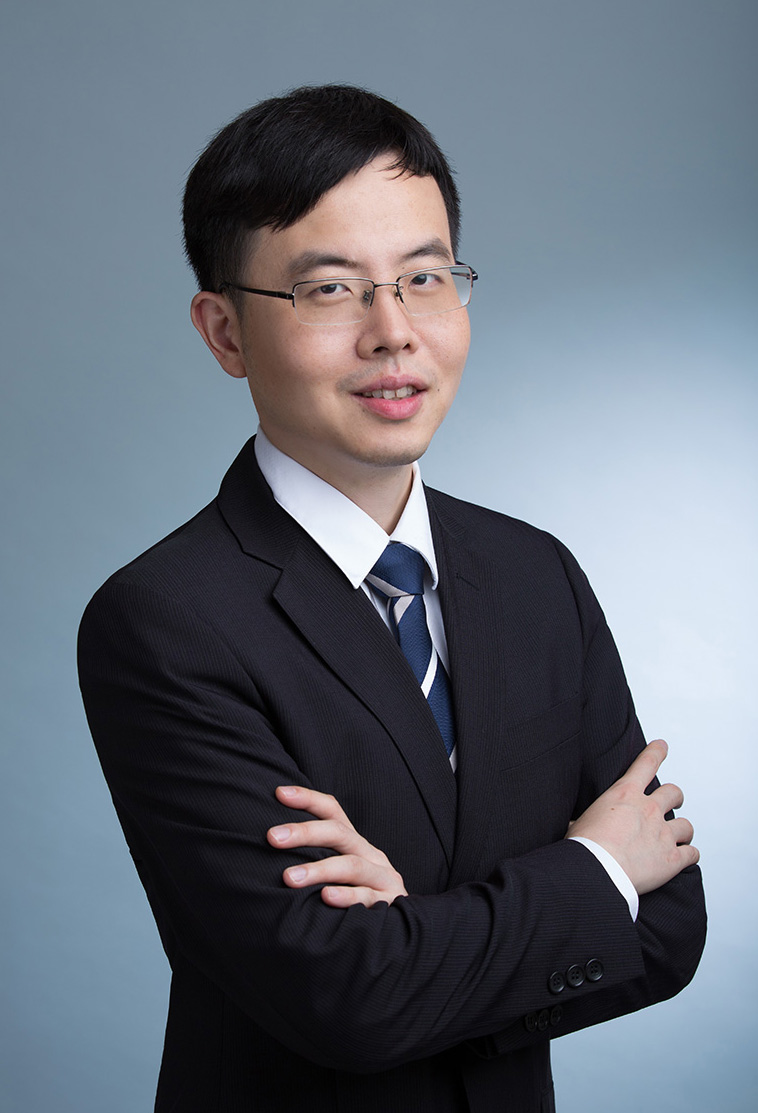 PENG Jun Lei, Jeffrey
Foreign Legal Consultant
(P.R.C.)
LL.B., LL.M., PH.D., ACIS, ACS
Year of Admission: 2005 (P.R.C.)
JPeng@RobinsonsLawyers.com
+852 - 2180 9788
Introduction
Academic scholar and cross-border practitioner, Dr. Peng is a P.R.C. qualified lawyer who provides advice to our Clients for matters relating to P.R.C. trade and transaction.
His renowned reputation within Legal Academia in the P.R.C. qualifies him as one of the few experts with insight into the quickly developing P.R.C. law.
Areas of Practice
Academic Achievements
2003: Bachelor of Laws, Peking University
2005: Master of Economic Law, Sun Yat-Sen University
2012: PhD of International Economic Law, The University of Hong Kong
Professional Qualifications
2005: Lawyer, P.R.C.
2015: Associate of The Institute of Chartered Secretaries & Administrators (ICSA), Hong Kong & UK
Vision & Mission Statement
Robinsons, Lawyers is a law firm that strives to achieve results that exceed expectations through Our Commitment to Our Clients Adding maximum value to their business.
Handling complex and sophisticated matters locally, nationally and internationally. We are accessible, efficient, responsive and technologically sophisticated.
Practice / Employment History
Dr. Peng specializes in corporate and commercial especially cross border trade, investment and their financing. He also specializes in compliance with competition and anti-bribery laws, etc. He has been working at a law Firm in Chongqing of the PRC since 2009. Before that, he worked as legal consultant for a business association and did internship in PRC Ministry of Commerce. He now extends his practice of PRC law to Hong Kong by working at Robinsons, Lawyers for providing closer and better services to his clients.
Other Experience
During doctoral research, Mr. Peng did interviews with responsible officials in MOFCOM and local departments of commerce in Shenzhen and Chongqing of the PRC, worked as an intern in Shenzhen Bureau of Trade and Industry. He also visited the World Trade Institute (WTI) in Switzerland as research fellow, interviewed with WTO officials and attended several international conferences held by OECD and UN.
Community Services
2009 - Present: Member of Chinese European Arbitration Centre (CEAC)
2012 - Present: Member of the Hong Kong University Alumni Association
Publication List
"Foreign Exchange Administration of Foreign-related Securitization", Chinese Economic Law (www.cel.net.cn), Apr. 5th , 2004.
"Legal Controls of Transferring Close-ended Funds to Open-ended Funds", Chinese Economic Law (www.cel.net.cn), Oct. 13th , 2004.
"Legal Issues of Fluor Export Regulation in China", Environmental Law Review, Volume 5, Feb. 2005; Chinese Economic Law (www.cel.net.cn), listed as "Recommendation Today" on Apr. 5th , 2004.
"Trade Rules Governing Software Protection and Development at the Multilateral and Regional Levels", 2007 Asia Legal Information Network International Academic Conference, Conference Proceedings, Dec. 2007.
"Implementation of International Trade Rules Governing Software Protection and Development in Four Asian Jurisdictions", Computer and Telecommunications Law Review Issues No.7 and No.8 of 2008, Nov. 2008.
"Sino-US Trade Frictions on Non-automatic Export Licensing under the WTO", Swiss National Center of Competence in Research (NCCR) working paper No. 24, Dec. 2008 and Global Trade and Customs Journal, Volume 4, Issue 6, Jun. 2009.
"US Export Controls under WTO Law", International Trade Law and Regulation Issue No. 3 of 2011, Jul. 2011.
"WTO Case Analysis, Suggestions and Impacts: China-Measures Related to the Exportation of Various Raw Materials", Global Trade and Customs Journal, Volume 7, Issue 1, Jan. 2012.