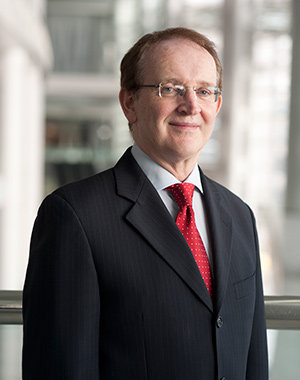 Ian ROBINSON
B.SC. (ECON)
Year of Admission: 1993 (Hong Kong)
Ian@RobinsonsLawyers.com
+852 - 2180 9788
Interviewees highlight Ian Robinson for his long-standing experience and excellent contacts in the market. Clients say: "He is the most pragmatic and efficient of the lawyers I have worked with in Hong Kong. He is very meticulous, prompt, and drives the case rather than being told what to do."
Leading Individual, Dispute Resolution – Chambers Asia Pacific 2017
Introduction
Prior to the founding of the firm Robinsons, Lawyers, Mr. Ian Robinson has had a long career within the legal arena spanning over four decades of services.
First admitted in England and Wales back in 1978, Mr. Robinson would later expand his legal practice to Asia where he commenced his practice in Hong Kong in 1995 as Senior Legal Aid Counsel to the Legal Aid Department.
Not only was Mr. Robinson a successful practitioner, during his subsequent stay in Hong Kong, his contribution to the development of legal practices in Hong Kong would eventually find its permanent mark when Mr. Robinson founded the Hong Kong Academy of Law where his training courses quickly became mandatory for all Solicitors practicing in Hong Kong.
Areas of Practice
Practice / Employment History
Ian Robinson's Practice in the United Kingdom (From 1978 to 1990)
Ian Robinson's Practice in Hong Kong (From 1990 to date)
Vision & Mission Statement
Our vision is to be a world-class independent Hong Kong law firm of which clients value for our people and performance. This vision guides everything we do.
Academic Achievements
B.Sc.(Econ) London School of Economics
Law Society of England and Wales Professional Exams Qualifications
Professional Qualifications
1978: Admitted as a Solicitor in England and Wales
1993: Admitted as a Solicitor in Hong Kong
Community Services
Interest in community arts
Former member of:
Hong Kong Players
Hong Kong Singers (former Chairman)
Hong Kong Opera Society
Interviewees highlight Ian Robinson for his long-standing experience and excellent contacts in the market. Clients say: "He is the most pragmatic and efficient of the lawyers I have worked with in Hong Kong. He is very meticulous, prompt, and drives the case rather than being told what to do."
Leading Individual, Dispute Resolution – Chambers Asia Pacific 2017