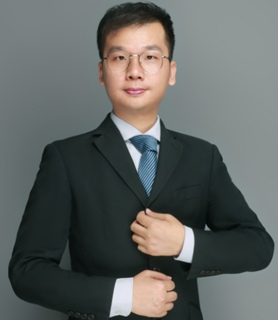 YANG Jun
B.A., LL.M
Year of Admission: 2008 (PRC)
yangjun@member.hklawsoc.org.hk
+852 2180 9788
Introduction
Mr. Yang has been practicing law in Mainland China since 2008. He is now working as a partner in Guangdong SAN MIN Law Firm. He has about 12 years' experience. His practice includes legal matters relating to civil litigation, corporate law, commercial law, etc.
Mr. Yang specialized in Litigation/ Arbitration and was appointed as the arbitrator of the Guangzhou Arbitration Commission in 2018. In the past years, he handled more than hundreds of cases and succeeded in helping clients to claim over 2 billion RMB in total. He also provided legal advice particularly in corporate and commercial matters and has been a legal consultant for more than 30 enterprises.
Mr. Yang is currently serving as a Deputy Secretary-General of Greater Bay Area Guangzhou Lawyer Organization Committee of Guangzhou Lawyers Association("廣州律師協會粵港澳大灣區及自貿區法律專業委員會"). He was involved in expanding and promoting the field of foreign-related legal services in Greater Bay Area.
Areas of Practice
Civil Litigation
Arbitration
Corporate Law
Commercial Law
Cross-border joint ventures
Merges and acquisitions
Private investment
Intellectual property
Financing
Visa Application
Academic Achievements
Bachelor of Arts
Master of Laws
Professional Qualifications
Practicing as Lawyer, PRC in 2008
Passed the Hong Kong Overseas Lawyers Qualification Examination in 2017
Arbitrator of the Guangzhou Arbitration Commission (2018 - Present)
Languages
Mandarin
Cantonese
English
Practice / Employment History
Guangdong Baiyue Law Firm
Guangdong SAN MIN Law Firm
Partner / Deputy Officer (2011 – Present)
Robinsons, Lawyers
Foreign Legal Consultant (PRC) (6/2021 - Present)